Communication

student Mitch Shin published in the Asia Times and the KDVA
Mitch Shin at a cafe talking with colleagues.
Communication (journalism) student, Mitch Shin, began his journalism work at the Utah Chronicle, but is now publishing articles for one of the largest pan-Asian media organizations, the Asia Times. He recently wrote on issues ranging from North Korea, COVID-19, and the relationship between the U.S. and South Korea. He wrote about his experience at the University of Utah and his professional career as a journalist below.
"I've always wanted to do journalist work outside of campus, even though I was able to work at the independent student voice of the U when I was taking courses. After finishing Fall 2019, before taking two last semesters before graduation, I decided to work as a journalist who reported news stories to the public professionally, working with news media and correspondents in the journalism industry. I just wanted to test myself to see whether I was ready to be a journalist. However, it wasn't easy. I mean it was kind of impossible to be a journalist given the circumstances - I was still a University student and a Korean who is not a native English Speaker. There are so many people who can speak better English than me and have more competent ability and experience as a journalist. So many people had said "Mitch, why don't you just try to be a reporter in Korean news media or write news stories in Korean?"
They wanted me to live in much easier ways but I didn't even consider it. Because becoming a foreign correspondent was my goal and the only reason I decided to enter the U was to major in Communication.
Mitch Shin, covering Thae Yong Ho, a North Korean defector who is now a lawmaker in Korea.
After receiving hundreds of emails starting with "thank you for applying" and concluding with "wish you luck with your bright future career," I was finally able to work with correspondents who were reporting news for DW, Deutsche Welle, and Al Jazeera in Seoul. It took a month to get a job, and it was a painful time that made me have a sense of shame every day.
At the first stage of my work experience, I wasn't a real journalist who could report news stories under my name, but only contributed news stories reported from other journalists and correspondents. I was a fixer. I usually translated from Korean to English and arranged interviews with people whom my colleagues wanted to get comments from.
It was a valuable experience for me because I wanted to be a journalist, but I had to write my own stories. After working as a fixer for two months, I finally became a reporter whose news stories may now be seen in the Asia Times. I am not a full-time reporter, but I started working for Andrew Salmon, who is a Northeast Asia Editor and journalist and has worked in Seoul, South Korea, for more than 15 years. It is amazing that I can now learn how to be a good journalist and how to write well-crafted stories from a veteran journalist.
Amid the pandemic, freelance journalists and other full-time journalists are losing their jobs due to the same pitch stories and falling revenue of the news media industry. However, I haven't given up working as a journalist because I swore to my friends that I will be a Pulitzer Prize winner someday and will make people trust the media again by using the power and authority on behalf of the people whom I serve.
I want to share a story that I wrote over the media's irresponsible reporting over North Korea, "Why media get North Korea wrong."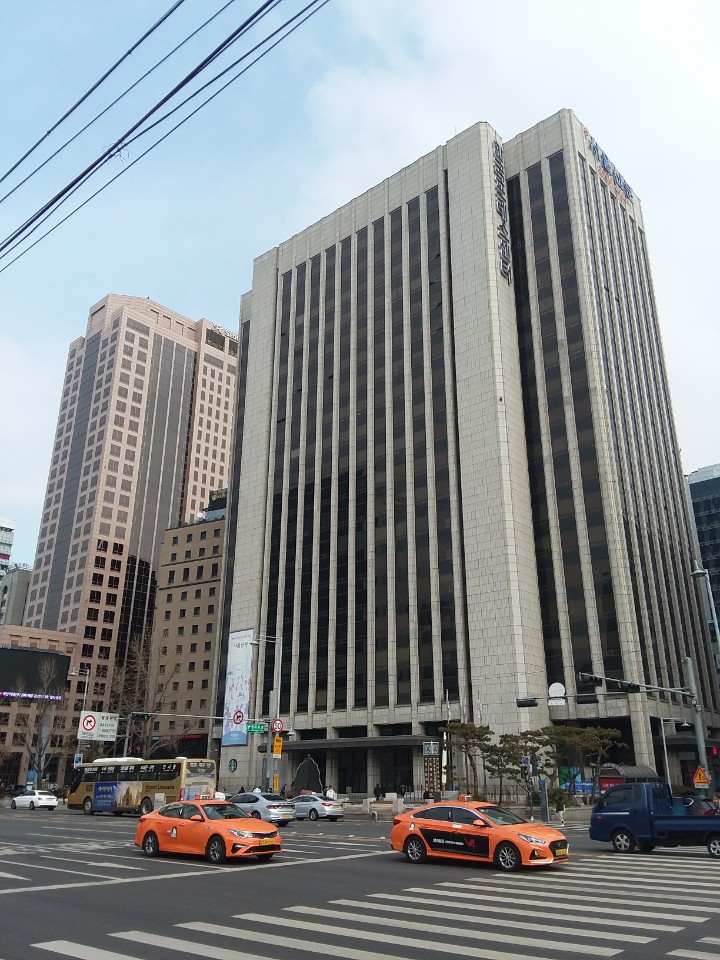 The Seoul Correspondents Club where Mitch works.
As there is no one who can report with 100% confidence on North Korea stories, I believe that journalists should be really careful when they have to report North Korea stories. When one news media outlet in South Korea reported that Kim Jong-un was severely ill, I couldn't believe that CNN, which is a well-known media resource in the U.S., reported it as a fact despite it being unproven.
I found that the media is biased in some issues it covers and it is very dangerous when journalists misuse the power and authority delegated from people. So, I decided to publish a story to explain to the people why they should not believe news stories unconditionally and how the media reports the news. Maybe some journalists may hate me because of my behavior, but I highly believe that journalists have full responsibility for their news reports, which means we all should explain to those who have questions on our reports.
I had to start working two part-time jobs at the same time for my living, but I love this job and am glad I can do it. It is lucky that I can work even though I don't have much time to spend with people I like.
My goal is to be an editor-in-chief for the Utah Chronicle when I go to Salt Lake City for graduation. It would be as hard as breaking a glass ceiling, but I will try for those who are wary of the challenge to do something difficult. I just want to show students that "there is nothing we cannot do once we put our foot forward."
"Rejection is not personnel."
Every time when people refuse to have an interview with me or ghost my email, I say this phrase to myself. As the U says "Imagine, and Do", there is nothing we cannot do. So, I want everyone reading this post to enjoy the journey and to be willing to confront limitations.
Read some of Mitch's articles here.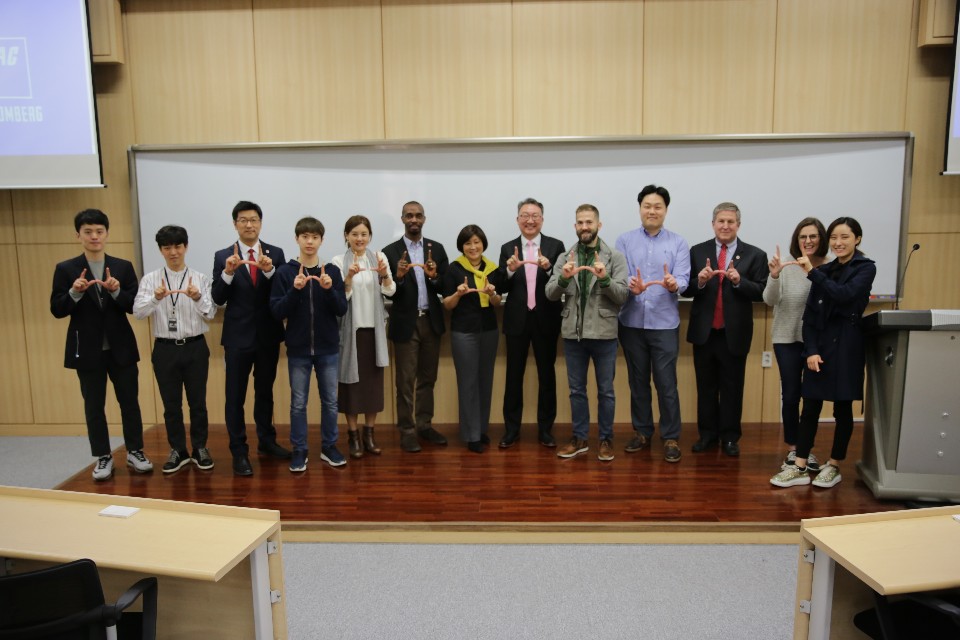 Peter Pae, Bloomberg Seoul Bureau Chief, visits the UAC.