Academic Advising Team Wins NASPA Excellence Award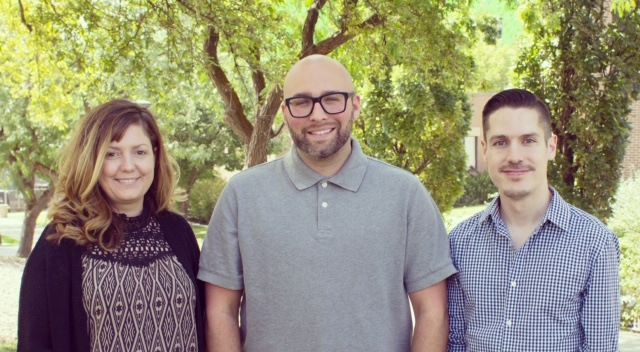 Each year, the Student Affairs Administrators in Higher Education (NASPA) recognizes the outstanding contributions of members who are transforming higher education through exceptional programs, innovative services, and effective administration.
Our advising team, including Travis Ciaramella, Stephanie Krusell, and Cameron Vakilian, submitted their program to the "Academic Advising, Careers, Graduate, Professional, and related" category. NASPA accepts many submissions from all over the country (including international schools from several regions). The academic advising team in the Department of Communication was awarded the bronze award for their program, "Major Declaration Petition: Second Chance for Success."
The advising team implemented the Major Declaration Petition three years ago. Since 2017, they have been able to declare over 70 pre-communication students who were under the GPA requirement. Before this process, many of these students who were under the GPA requirement were stuck and unable to declare mostly due to poor GPA from a previous major or other extenuating circumstances, causing some to drop out or never finish the major. The major declaration petition allowed these students to form semester agreements, keeping the integrity/rigor of the curriculum, but allowing a "second chance for success" accounting for factors unique to their situation.
Winning the NASPA Excellence Bronze Award means the advising team will receive a certificate of achievement from the NASPA awards committee, be included in a collection of selected entries on the NASPA Excellence Awards web resource center, and have letters of commendation from NASPA sent to President Ruth Watkins and Vice President of Student Affairs Lori McDonald.