30th Annual Fisher Lecture to Feature Dr. Patrice Buzzanell of Purdue University on Oct. 20, 2016
The Department of Communication's 30th annual B. Aubrey Fisher Memorial Lecture will be held Thursday, Oct. 20, 2016 at 7:30 p.m. in LNCO 1110. This year's much-anticipated speaker will be Dr. Patrice Buzzanell, Distinguished Professor of Communication at Purdue University.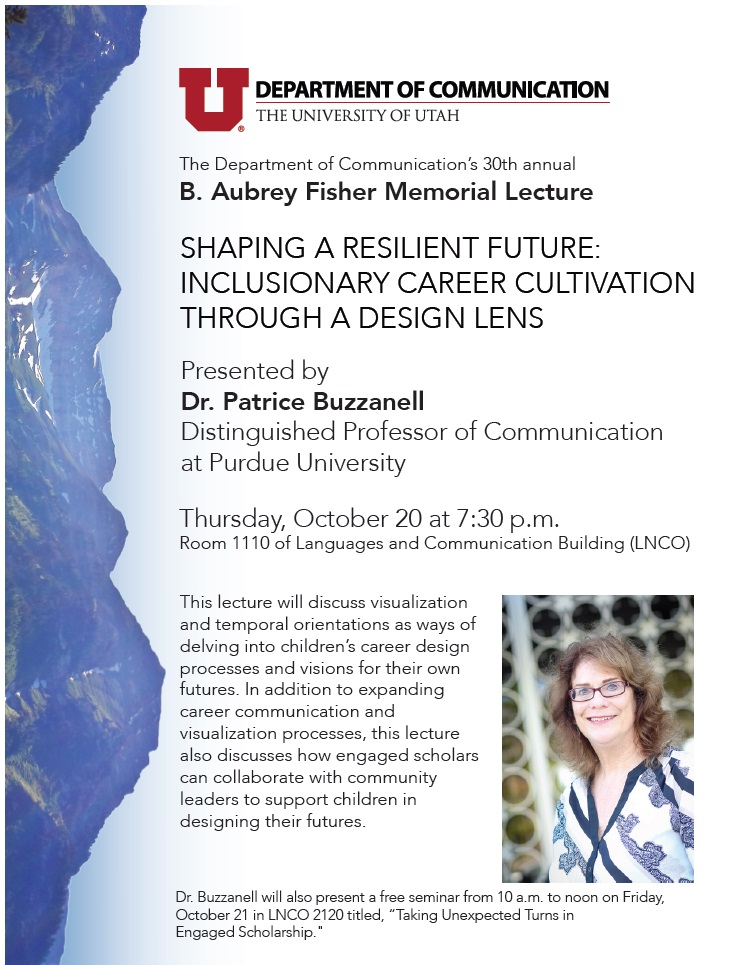 Her talk is titled "Shaping a Resilient Future: Inclusionary Career Cultivation Through a Design Lens." She will discuss visualization
and temporal orientations as ways of delving into children's career design processes and visions for their own futures. In addition to expanding career communication and visualization processes, this lecture also discusses how engaged scholars can collaborate with community leaders to support children in designing their futures.
A reception with food and drinks will be held immediately after the reception in the Dean's Lounge. This event is free and open to the public. Dr. Buzzanell will also present a free seminar on Friday, Oct. 21, from 10 a.m. to noon in the Reading Room (LNCO 2120) on "Taking Unexpected Turns in Engaged Scholarship."
Please join us for the important annual event!