Dr. Gehl Wins Nancy Baym Book Award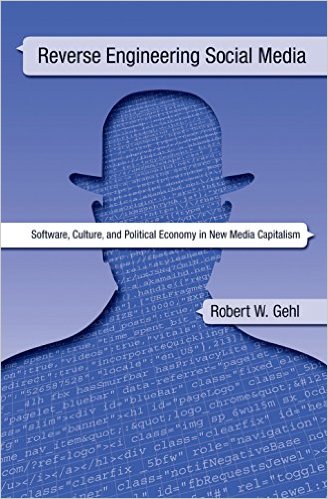 Department of Communication Associate Professor Robert W. Gehl has received the 2015 Association of Internet Researchers Nancy Baym Book Award. The award is for his book, Reverse Engineering Social Media: Software, Culture and Political Economy in New Media Capitalism (Temple University Press, 2014).
According to AOIR's announcement, "The committee – which included Adi Kuntsman and Kylie Jarrett and was chaired by Andrew Herman – found this book to be theoretically sharp and elegantly written, with a rich sense of historicity. By taking into account software engineering and the power inscribed into its socio-technical affordances, the book articulates a valuable method and model for further analysis of social media. The committee was particularly impressed with Gehl's presentation of alternative scenarios and alternative possibilities for social media."
AOIR's Nancy Baym Book Award "seeks to recognize the best work in the field of Internet Studies. In doing so, the award helps to highlight the breadth of work that is done relating to the social and cultural dimensions of networked media."
Gehl will receive the award at the 2015 AOIR Conference this October in Phoenix.