Class of 2019 Communication students featured on @theU
Gabe Moreno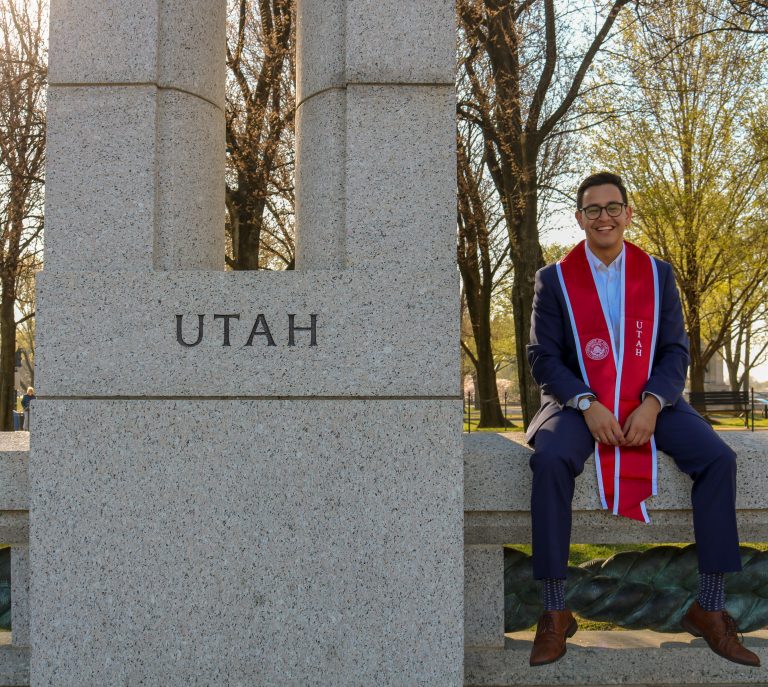 "In 2007, my family and I immigrated to Utah from Colombia seeking safety and opportunity. We chose Utah, in particular, because we knew one person - a close family friend. We've called Salt Lake CIty our home ever since.
I started seventh grade in the U.S. with no prior English capabilities. Spanish was the only language I knew. Despite the challenge, I was able to graduate from the Salt Lake Community College with an A.S. in Speech Communication and transfer to the University of Utah.
During my time as an undergraduate student, I volunteered regularly with the Cottonwood Canyons Foundation as a snowshoe guide, Promise South Salt Lake as an after-school program coordinator and at the Guadalupe School as an ESL teacher. Teaching at the Guadalupe School was an impactful experience, as I saw my family and myself in the people I was teaching. I know first-hand what it's like to arrive in a new country not knowing the language and starting from scratch."
Click here to read Gabe's full feature in @theU.
Ashley Baker
"The first time I can remember realizing that my hearing loss was causing issues at school, I was in second grade. I didn't hear the teacher tell the class an assignment was due the next day. When I didn't turn it in, I was made to stand against a wall during recess. By fourth grade, I was diagnosed with hearing loss.
It impacted every aspect of my school work. Some more obvious than others. I was always the shy, insecure hearing-impaired girl who was too afraid to stand up for myself or even raise my hand in class because I was embarassed - embarassed about missing important parts of lectures, for not understanding what the other kids understood and thinking I wasn't smart.
I always kind of convinced myself that I was ditzy because I couldn't hear or that I was just a little slow sometimes. I had convinced myself that I wasn't worthy. As it turns out, that was never true. I was just young and needed some support."
Click here to read Ashley's full feature in @theU.