Prof. Rob Gehl explores socializing and surveillance in new book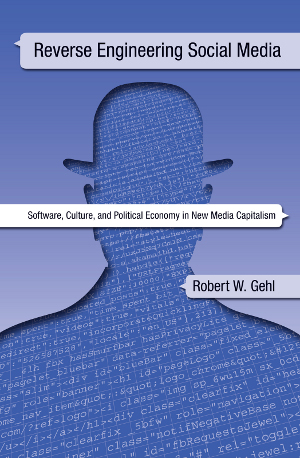 What do we do when Facebook, Twitter and Google are spying on us?
Department of Communication assistant professor Robert Gehl has published a new book, "Reverse Engineering Social Media: Software, Culture and Political Economy in New Media Capitalism," which explores the mix of socializing and surveillance.
Facebook, Twitter, Google Plus and other social media were designed to connect friends. But they are also used to connect extremely complex marketing and surveillance systems, all meant to subtly shape online interactions.
"Each like, tweet, +1 and comment we make is analyzed for clues about who we are, what we desire and what we fear," Gehl said. "Our attention is then sold to the highest bidders, usually in milliseconds, before the next Web page loads. Or worse, our personal information is surrendered to government agencies bent on monitoring our online activities." (via unews.utah.edu)
The book is available at The King's English Bookshop, Powell's and Amazon.