Journalism student Jacob Rueda named Kappa Tau Alpha Top Scholar
Jacob Rueda, a senior studying Journalism, has been named Kappa Tau Alpha Top Scholar. This award is presented annually in conjunction with the Department of Communication to a graduating senior who has excelled in their studies. Rueda completed 109 cumulative units and has a 3.943 cumulative GPA. He will receive a plaque, medallion, honor cords, and a lifetime membership in the national honor society.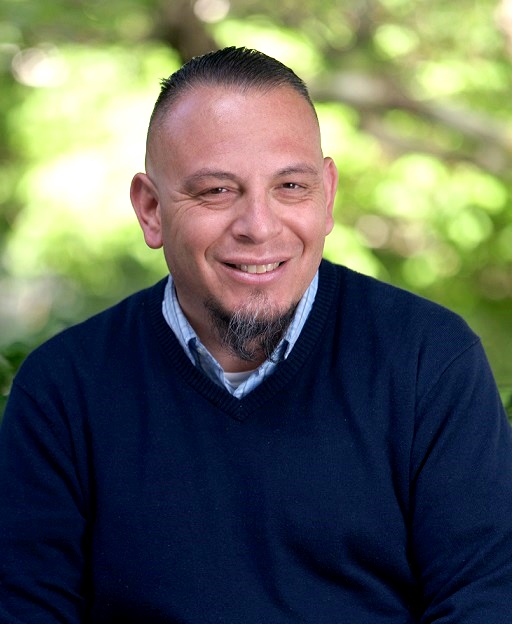 "You would think there would not be any greater recognition outside of what I've received from the U so far, but this is by far the best," Rueda said.
Like many U students, Rueda hasn't followed a linear path to his degree.
He recalls visiting the University of Utah during field trips in elementary school but thinking that only aspiring scientists and engineers attended the U.
Years later, Rueda said, "I was sitting on my barber's chair getting my hair cut. She was talking about her eldest son and his ambitions for school and after hearing about it, it inspired me to take my life in an entirely new direction." His life changed again after chatting with a friend about a book he had recently self-published. "She suggested I go into journalism so I could enhance my writing and gain more knowledge of things and of how the world works. As a result," he said, "I learned about fact-checking, research methods, digital media literacy and yes, I was able to improve my writing."
Rueda transferred to the U from Utah Valley University in Fall 2019. That initial semester "was probably the most exciting," he said. "I was sitting in Dr. Kimberley Mangun's History of Mass Communication class in the front row thinking to myself, 'Wow, I'm actually here at the U!' I remember being awestruck for the longest time at the thought of being a student here."
Since then, Rueda said he has "had the privilege of receiving instruction from some of the best" instructors in the Department of Communication, including Mangun, Dr. Avery Holton, Dr. Benjamin Lyons, Maria Shilaos Nelson, Dr. David Vergobbi, and Craig Wirth. Courses with these instructors included Digital Journalism, Video Production, Mass Communication Law, and Broadcast Journalism.
The University of Utah is "a place that forces you to get out of your head and see the world in a completely new light," Rueda said. "That is why I think just being here and graduating from this institution is something to be proud of in and of itself. It isn't easy to do and there were days where I wondered if it was worth the trouble, but I got through it and in the end, it was indeed worth it."
Rueda enjoys traveling and looks forward to taking a vacation after graduating in May. A break will be nice, he said, after "hitting the books these past few years." He is considering several career options, including working for a major news agency — or perhaps launching one of his own — starting a podcast, or doing research for a documentary. Soon he will have more time for hobbies such as photography, food, creating and listening to music, and graphic design.
Kappa Tau Alpha is a college honor society founded more than a century ago at the University of Missouri. KTA recognizes academic excellence and promotes scholarship in journalism and mass communication. Initiation into the organization is considered "a mark of highest distinction and honor." The Department of Communication has had a chapter since 1952.