Journalism Alum Amy Maestas Named Knight-Wallace Fellow for 2016-'17
The Knight-Wallace Journalism Fellowship program at the University of Michigan has awarded Communication alum Amy Maestas one of its prestigious fellowships.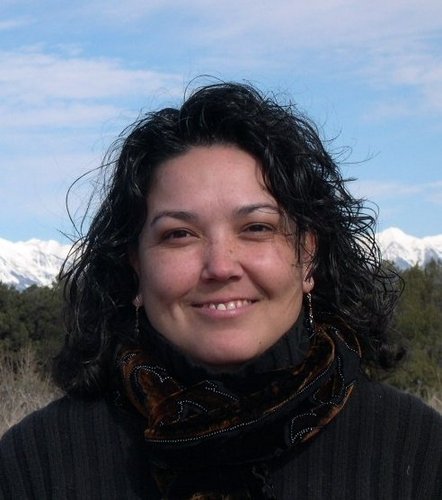 Amy, who is currently senior editor of The Durango Herald, has worked as a journalist for more than 27 years in various positions and for several publications, including the Deseret News. Since graduating in journalism and mass communication from the U, Amy has worked as a reporter covering city government, politics, business and public lands. Now, Amy is one of 13 American and six international journalists announced as fellows for the 2016-'17 academic year, which marks the 43rd year of the program. Fellows receive a stipend of $70,000 for the eight-month academic year plus full tuition and health insurance. While on leave from regular duties at The Durango Herald, Amy will join the other fellows in their own customized studies and attending twice-weekly seminars, all with a focus on improving the quality of information reaching the public.

The program is headquartered in Wallace House, which is a gift from and named after the late newsman Mike Wallace and his wife, Mary. The program at Wallace House includes training in narrative writing and multi-platform journalism, as well as international news tours to Turkey and Brazil.
Amy's focus for the fellowship is based on her extensive experience with reporting for small, rural markets: "the future for hyper-local newspapers."
"I've worked with The Durango Herald for 20 years, and though we are a small, family-owned company, we are not immune to the so-called digital disruption the media industry has been continually experiencing. As the changes have occurred, I recognized increasingly that these threats to hyper-local newspapers have grave consequences for their communities," she explained. "We are the only source of local daily news in our county. We do not have local television or radio news, and we are far enough away from Denver that we feel somewhat of a disconnect from the Front Range and the news there. So we provide a critical role in the community and keeping them informed and being watchdogs of government. I pursued the Knight-Wallace Fellowship because I want to ensure that we have a future as a media outlet but also to ensure residents in Southwest Colorado remain informed."
Her program of study will include these points of focus:
Studying new business models that could be applied to existing local for-profit media. What business models are applicable that don't rely on a newspaper to hinge its future on digital-first strategies or mass media metrics?
Studying how local newspapers can survive by making citizens part of the process of developing news – instead of simply being seen as external bystanders. How can they ensure they are not creating hurdles for readers, advertisers and citizens to find local news? Does local journalism help them meet their goals, improve their lives and their community?
Researching the history and impact of the defunct Ann Arbor News. In many ways, living and studying at the U of M in Ann Arbor lines up perfectly to research the future of local newspapers. Having access to former newsroom employees, citizens and community leaders will enhance classroom education.
Amy has won numerous state, regional and national awards for her work as a reporter and designer. In 2015, she founded DGO magazine, a weekly arts, entertainment and culture magazine targeted toward millenials. She also directs editorial content for Adventure Pro, an online-only outdoor adventure magazine. She is currently president-elect of the Society of Professional Journalists Colorado Pro chapter. In 2012, Amy completed a journalism and management fellowship with the Maynard Media Academy at the Nieman Foundation at Harvard University. Amy also works with the International Center for Journalists as a mentor to young foreign journalists. Her most recent mentoring work was completed in Turkey, Armenia and Uganda.
Congratulations to Amy for her commitment to outstanding journalism and representing the Department of Communication with such distinction!