New Endowed Scholarship in Debate Donated by Andrew Wahlquist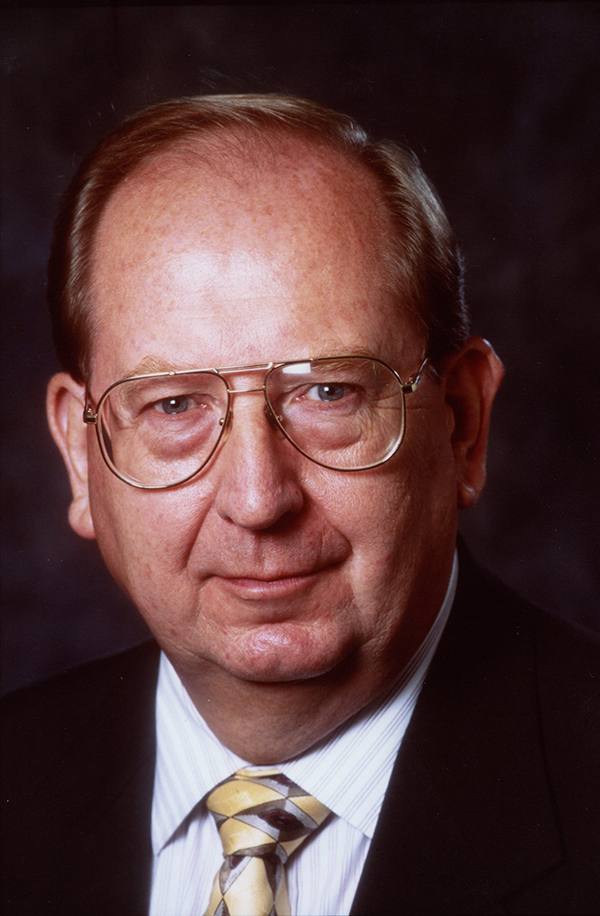 Thanks to a generous gift from 1963 Communication alum Andrew F. Wahlquist, the Department of Communication is proud to offer an annual scholarship to a standout member of the John R. Park Debate Society. The Andrew F. Wahlquist Endowed Scholarship in Debate was established in 2017 and awarded for the first time at the 2018 Communication Awards Banquet to Benjamin Jensen, a first-year Communication student and member of the Debate Society. Benjamin is also a national championship qualifier in his first year competing on the team. He is pictured below with Department Chair Danielle Endres at the 2018 Communication Awards Banquet.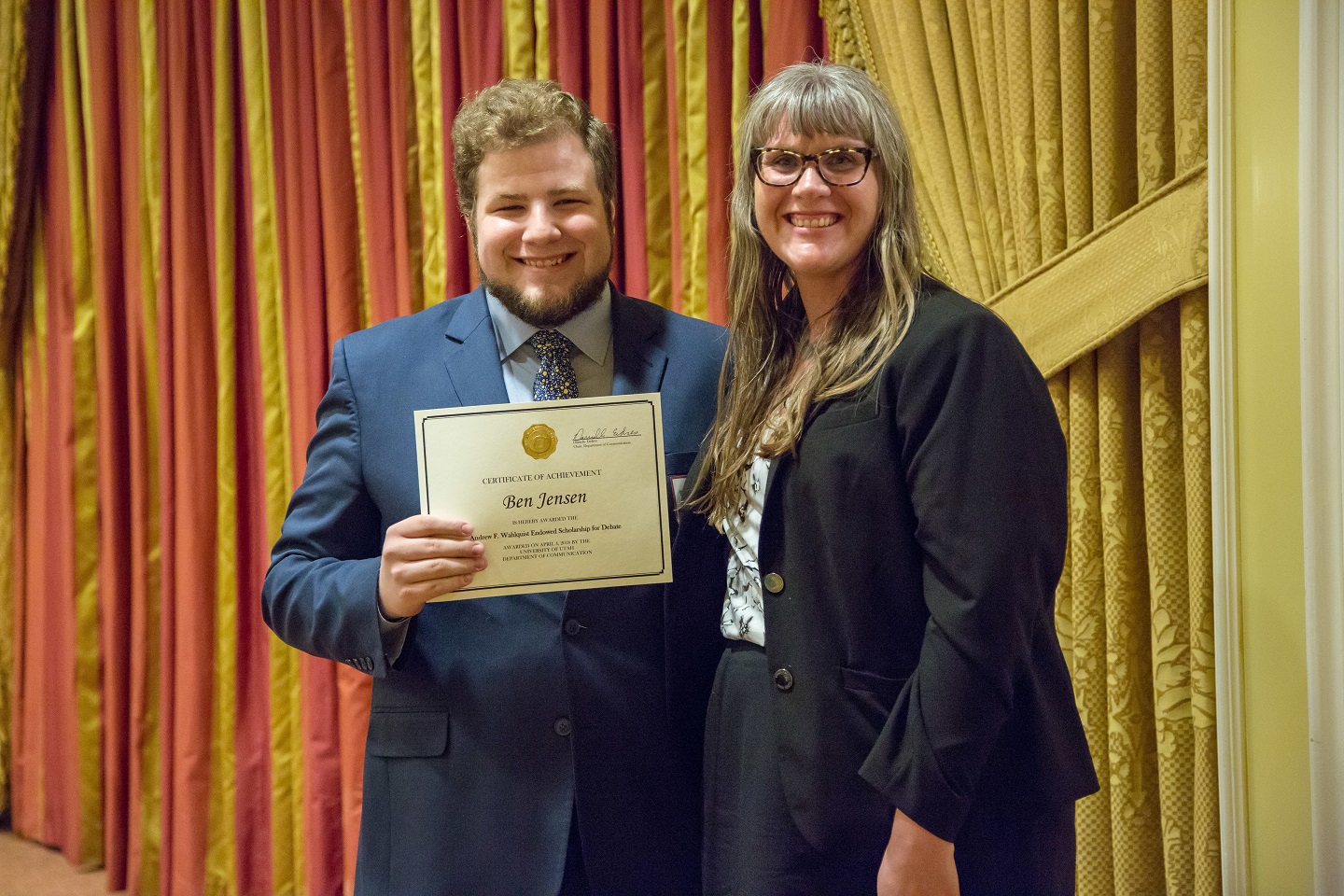 Andrew Wahlquist established the scholarship as a way to reward top students in Debate who engage in community outreach, compete in tournaments, and exhibit high academic achievement. As a member of the John R. Park Debate Society as a U student, Wahlquist says he gained skills that have greatly benefited his life and career. After graduating from the U in 1963 with a major in Radio and Television Communication and minors in Journalism and Political Science, Wahlquist went on to a highly successful career in strategic communication and public affairs in both government and private industry.
His extensive resume includes serving as Chief of Staff to Senator John Warner of Virginia from 1979-86, directing a 40-member Senate staff in Washington, D.C. and Virginia, while also serving as principle legislative policy and political advisor. He also served a five-year term as Commissioner of the Virginia Port Authority and Chairman of the Finance Committee from 1994-98. He worked in public relations for U.S. Steel Corporation, served as the national coordinator of the 1976 "Let's Clean Up America" program under the Department of the Interior, was special assistant to Counselor to the President Anne Armstrong in the White House from 1974-75, and spent the last 20-plus years of his career as a partner at Alcalde and Fay, a Virginia-based government and public affairs consulting firm.
The Department of Communication and the John R. Park Debate Society are grateful to Mr. Wahlquist for his generosity in providing this endowed scholarship, which will be awarded annually.