Associate Zoo Director Brad Parkin to Speak at Town & Gown Forum
The U of U Department of Communication has selected Brad C. Parkin, Associate Director of Utah's Hogle Zoo, as this year's Parry D. Sorensen Distinguished Lecturer.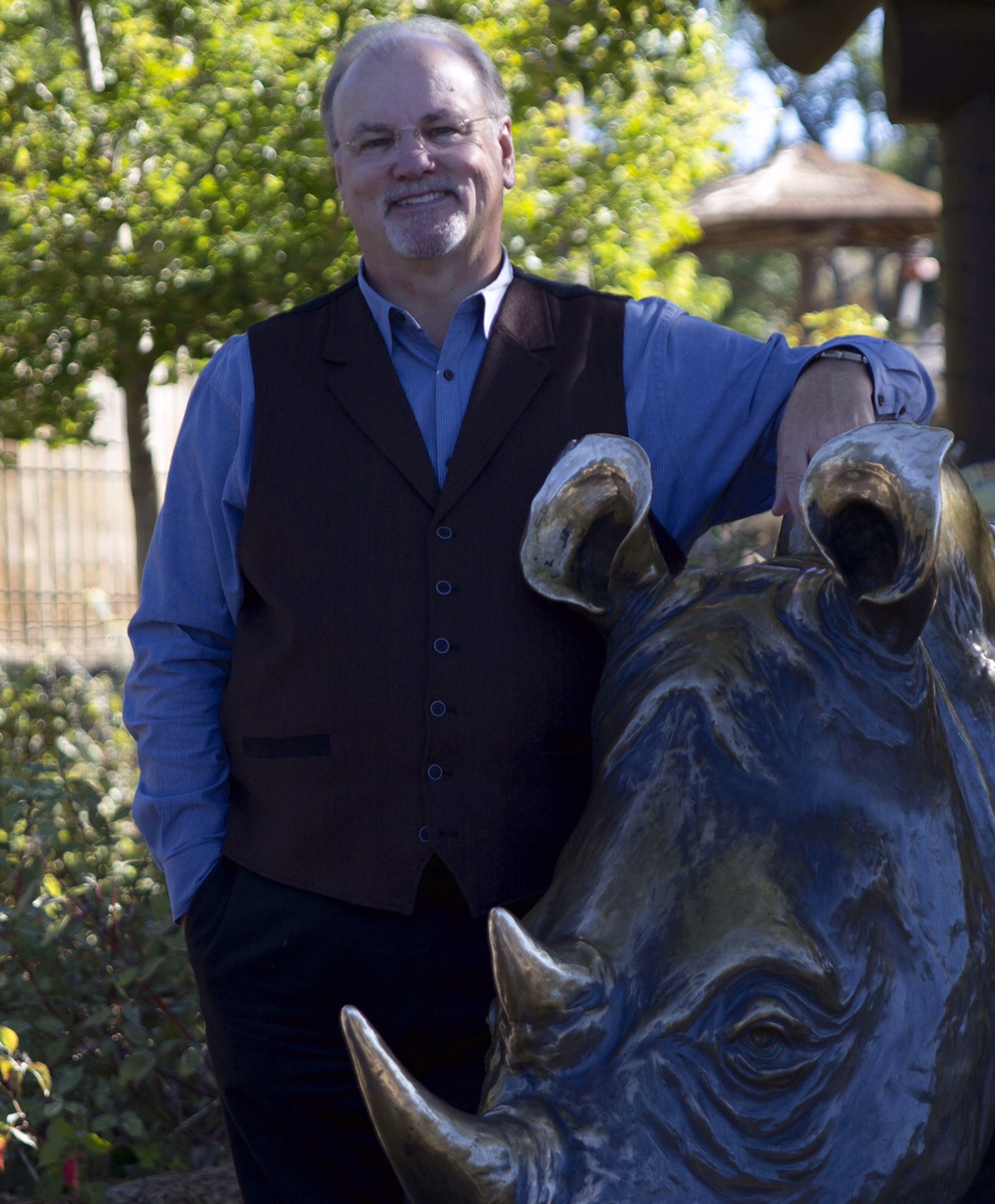 Parkin's lectureship, celebrating the important role professional communicators play in the education of U of U students, includes speaking at the annual Town and Gown Forum on Tuesday, Nov. 10, at 7 p.m. at the Little America Hotel's Arizona Room. Parkin's address at the event is themed, "The Art of Storytelling in Marketing, Media and Mass Communication."
As associate zoo director, Parkin is responsible for all marketing and external communications for Utah's Hogle Zoo. Named one of Utah's top marketing professionals in 2012 (Sales and Marketer of the Year award winner) by Utah Business magazine and Utah's "Best In-House Marketer" in 2012 by the American Advertising Federation, Parkin has more than 30 years of experience in marketing and communication. Since his arrival at Hogle Zoo in 2003, attendance has increased steadily every year, culminating with record attendance in nine of the past 12 years. Under Parkin's leadership and vision, Hogle Zoo has won more than 100 international, national and regional marketing and advertising awards, including seven Brass Ring Awards and a Distinguished Excellence Award from the International Association of Amusement Parks & Attractions, a national MarCom Gold Award, and multiple local advertising awards through the American Advertising Federation, Utah chapter, and the Utah Office of Tourism, including four "Best of Show" awards.
Parkin received his bachelor's degree in Journalism and Mass Communication from the University of Utah, and a master's degree in advertising communications from the University of Tennessee, Knoxville. He has been a marketing instructor at the University of Phoenix since 1993. He is currently lead faculty advisor among all marketing instructors and the content area chair for strategic planning & analysis in the School of Business. Parkin's lectureship also includes teaching a semester-long course in the U of U Department of Communication titled "Marketing Communication, Branding and the Customer: The Power of Disruption" and highlights the myriad types of strategic communication in everyday life.
The Lectureship and the annual Town and Gown Forum to be held Nov. 10 at 7 p.m. in Little America Hotel's Arizona Room were created to honor the distinguished career of the late Communication Professor Emeritus Parry D. Sorensen, who created countless professional internships to ensure that experience in the professional workplace is an integral part of the University of Utah students' education.