Two Comm Scholars Win Leadership in Ethics Education Awards

Two scholars from the Department of Communication have been announced as winners of the Daniels Fund Ethics Initiative Leadership in Ethics Education Awards for year 2014-2015, which is awarded by the David Eccles School of Business (DESB) at the U. The winners include Graduate Teaching Assistant Stacey Overholt and Margaret (Mardie) Clayton, auxiliary faculty member in Communication and associate professor in the College of Nursing.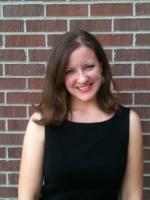 The honorees were chosen on behalf of the Business School faculty for their successful efforts to create new ethics-related courses, to integrate new business ethics content into existing courses, to mentor students on ethics initiatives, and to help make business ethics a permanent fabric of our business school and other University of Utah academic programs and curricula. Each educator will receive a monetary award and each will be receiving a plaque and medallion at the 2016 Spring's DESB college awards ceremony.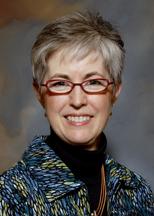 "The monetary part of the award reflects the breadth and depth of the contribution to ethics education," said Daniels Fund Ethics Initiative Professors Abe Bakhsheshy and Bill Hesterly. "We thank these colleagues for providing wonderful opportunities to students and other education seekers to learn, discuss, debate, compete and grow personally and professionally in many ways."
The full list of winners is below:
Jeff Coles - Finance Department
Krishnan Anand & Manu Goyal - Operation Management
Flannery Stevens - Management Department
Brad Vierig - Executive Education
Stacey Overholt - Communications Department
Margaret Clayton - College of Nursing
Jose Zagal - School of Computing and Entertainment Arts and Engineering / College of Engineering
Lina Svedin - Political Science Department
Lynn Suksdorf - Management Department