John R. Park Debate Society Named one of U's 2016 Beacons of Excellence
The Department of Communication's John R. Park Debate Society will be recognized as one of six recipients of the University Of Utah Beacons of Excellence Award.
The recognition serves to honor people, programs and projects committed to excellence and empowerment for undergraduate students. As a 2016 winner of the Beacons of Excellence Award, the Debate Society and the five other recipients will be recognized at a luncheon ceremony on October 27, 2016, in the Olpin Union Ballroom.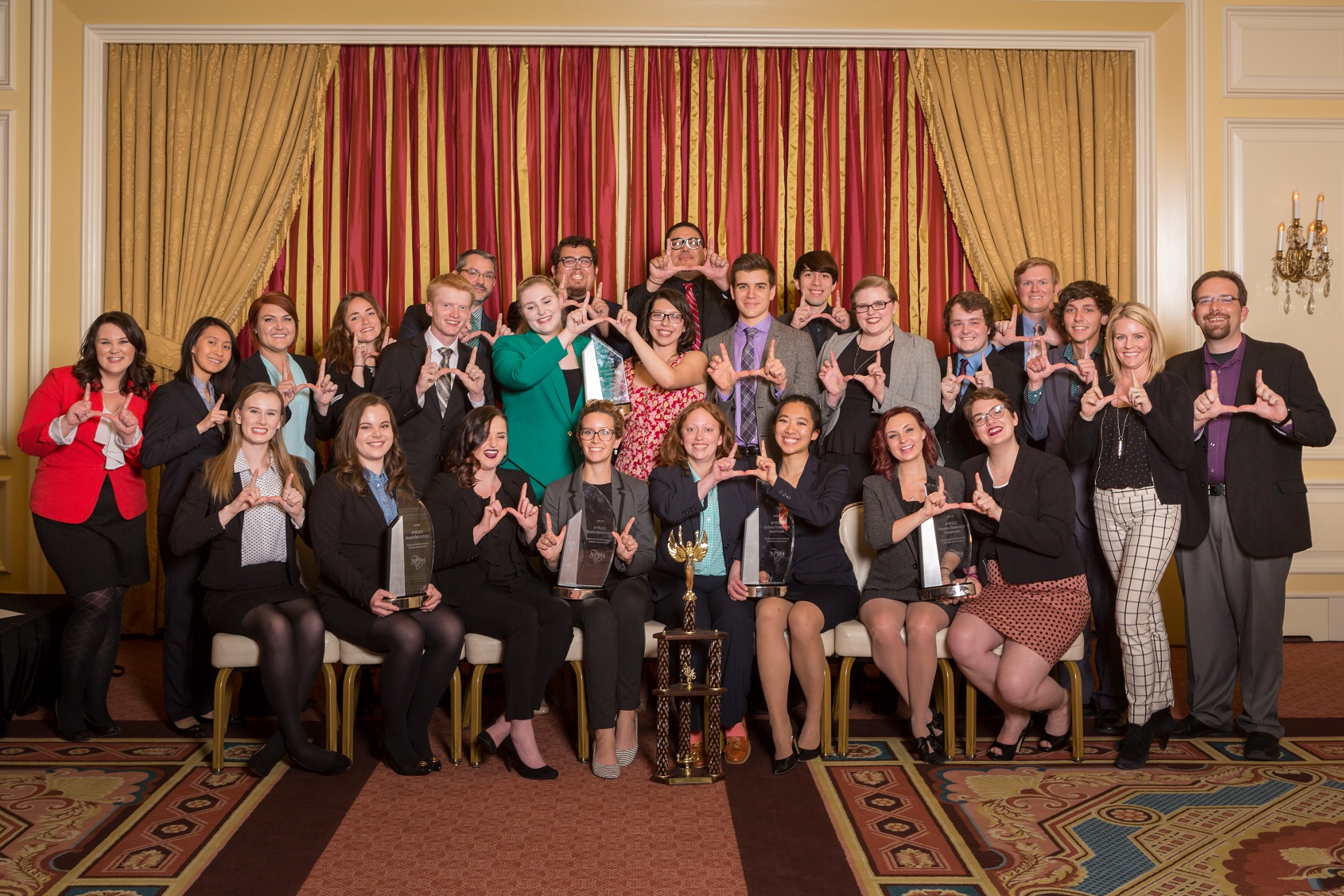 The award letter from Martha Bradley-Evans, Associate VP for Academic Affairs, and Barbara Snyder, VP for Student Affairs, said, "This well-deserved recognition is bestowed on the John R. Park Debate Society due to the nominations received on your behalf from the campus community. It is clear from the nominations from students, staff, faculty members and community members that this program serves a critical need for students from your college. This program has brought prestige to the University of Utah through accomplishments and award winning performance at state, national and international competitions. Your efforts are inspirational to many within our campus community and it is a privilege to recognize you!"
The John R. Park Debate Society (the U's Speech and Debate Team) is sponsored and housed in the Department of Communication in the College of Humanities and focuses on three main activities: sponsoring public debate events, high school outreach, and hosting and competing in intercollegiate competitions. The team is one of the oldest in the western U.S. and has a long tradition of competitive success. For the last three years, the University of Utah has finished in the top 10 nationally. Debate Director and Assistant Professor Mike Middleton has led the Debate Society to great success in recent years, with the team ranking 8th in the U.S. in 2016 and outpacing all other teams in the Pac-12 for the past three years.
"For almost 150 years, we have served the University and greater region by teaching students invaluable
critical thinking and speaking skills, providing necessary community outreach, and training alums who go on to
establish incredible careers," said Dr. Middleton. "We are honored to be recognized by the U for our contributions to students, the campus and the community with a Beacons of Excellence Award."
With increasing success nationally, the Debate Society is seeking to increase its global profile by raising funds that will enable them to travel and compete internationally for the first time in its history. To support the Debate Society in its goal of raising $65,000 for 2016-'17, donations can be made online here.
Learn more about the Park Debate Society here.