Three Graduate Students Win Competitive Fellowships
Three Department of Communication graduate students – Joshua Trey Barnett, Jessica Houf and Ian Summers – have been awarded competitive university fellowships for their outstanding research.
Ian Summers, who has just finished the third year of his doctoral program, was awarded four fellowships and awards for his dissertation research on domestic militias and their ties to the southern Utah region:
the David C. Williams Fellowship by the College of Social and Behavioral Science, which includes a $3,125 award and requires him to generate a white paper that offers policy prescriptions to address these groups for land management offices, law enforcement agencies, and environmental nonprofits;
an award from the Global Change and Sustainability Center to fund archival research for his project titled, This land is your land? The role of social identity within land disputes, which compares the arguments used by Cliven Bundy and the Dann sisters in their respective protests against the federal government over the same strip of grazing territory in Nevada. The archival research will be performed at the U.S District Court in Las Vegas and the University of Nevada - Reno on the federal court cases between the United States and Cliven Bundy and Mary and Carrie Dann;
the NCA Doctoral Honors Seminar, to be held at Ohio University this July 21-24, 2016;
the Floyd O'Neil Memorial Scholarship from the College of Humanities American West Center, worth $2,000, for his research on how domestic militias impact land policy in the Western United States.

Joshua Trey Barnett, heading into the third year of his doctoral studies, will receive a University of Utah Graduate Research Fellowship that will enable him to spend the 2016-'17 academic year working full-time on his dissertation project, which is tentatively titled "The Deaths of Environmentalism." In his proposal for the fellowship, he describes the project as follows:
"Death practices in the United States are deteriorating as ongoing environmental crises wreak havoc on ecosystems and challenge taken-for-granted ways of thinking about the natural world. Death practices have become a focus for some strands of environmentalism because the two most popular forms of body disposal—burial and incineration—damage the air, water, and soil. My purpose in this dissertation project is to take a pulse on contemporary environmental movements oriented toward changing human interment practices by examining the creative, activist, and corporate discourses that de- and re-compose this shifting terrain."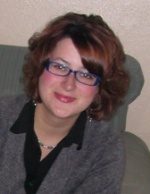 Jessica Houf, a doctoral student and graduate teaching assistant, will receive a Tanner Humanities Center Doctoral Student Fellowship for the 2016-'17 academic year. She describes herself as "a critical/cultural studies scholar that is fascinated by microbes," noting, "my research meets at the intersection of feminist communication, histories of medicine, science studies, and critical theory." Read more about her teaching and research here.