Communication Student Griffin Adams Awarded Scholarship from Sports Illustrated

Griffin Adams, a senior majoring in Communication, was awarded one of three nationwide scholarships from Sports Illustrated's Campus Rush and Finish Line for outstanding journalism in his role as Campus Correspondent for Campus Rush. The award is given to three outstanding student journalists from the growing Campus Rush network – known as Campus Correspondents – of more than 60 schools across the country. Sports Illustrated launched Campus Rush last August to cover "the passion, culture and lifestyle of college sports." Applicants were ranked based on performance as a Campus Correspondent, academic and professional achievement as well as contributions to the community.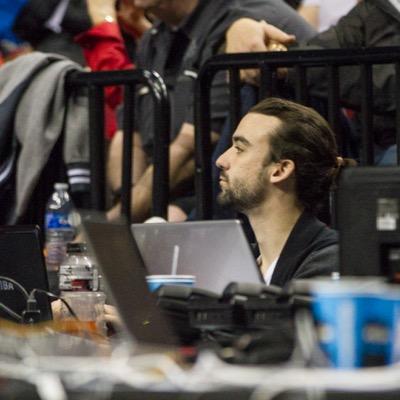 In announcing the award, Sports Illustated said Griffin provided strong U of U team stories as well as tremendous offbeat coverage from within Utah. "His work covering both one of the nation's surprise football and basketball teams gave readers insight into the acting ambitions of basketball guard Brandon Taylor and the zany ways of Utah's famed superfan "Crazy Lady." Outside of the university, Griffin wrote about the travels of Utah native Scott Needham, who journeyed throughout the southern United States to sneak into SEC football stadiums and kick field goals. Griffin's breadth of story ideas coupled with his enthusiasm made proves his promise as a young writer and how thoroughly he deserves the award."
Griffin says he found out about the campus correspondent opportunity last summer and going after it was a "no-brainer," saying, "It boosts my resume by having SI on it and it was also a paid position. There was no way I could turn it down, but after going through it, the experiences gained are much more valuable to me than the improved resume or the paychecks I earned. I'm really grateful for the opportunity that Campus Rush has given me."
Campus Rush says one of its primary initiatives when it launched in August 2015 was to hire the best student journalists across the nation to provide coverage of both their teams and their respective campus cultures. With more than 60 campus contributors on the staff, the organization says its three scholarship winners stood out for their dedication and work ethic over the course of the college football and basketball seasons.
"The campus correspondents were one the cornerstone ideas of the site," said executive editor B.J. Schecter, who oversees Campus Rush. "This year's inaugural group of student journalists far exceeded my expectations. It was an immensely talented group and Jori [Epstein, of the University of Texas], Griffin Adams, and Kelsey [Jones, of Washington State University] were the best of the best. The three of them, along with many other of the correspondents, are future stars in the business."
Griffin will be receiving the $5,000 award for his outstanding work as a Campus Correspondent and finishing up his remaining credits online this summer, all while interning in in McLean, Virginia, for USA Today Sports. "I am really looking forward to this opportunity and what I will learn from such an amazing national newspaper, he said.
Congratulations to Griffin for his fantastic journalistic contributions to the Communication Department, the university, and the greater community!