Prof. Joy Pierce Publishes New Book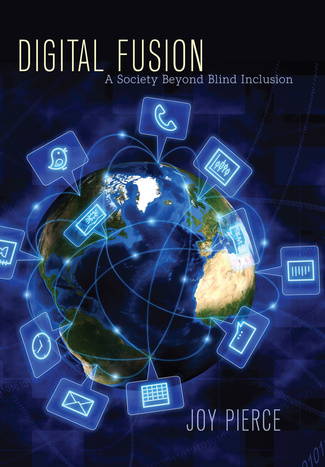 Congratulations to Communication Assistant Professor Joy Pierce on the debut of her new book, Digital Fusion: A Society Beyond Blind Inclusion, published by Peter Lang Publishing. Pierce writes about the great "digital divide," or disparities in access to information technologies, which was nationally recognized for the first time in 1995 in a report by The National Telecommunication and Information Administration. Despite efforts to close the gap and promote digital inclusion, statistical data over the course of nearly 20 years indicate a significant disparity remains in poor and minority communities.
In this accessible yet scholarly work, Pierce illustrates the need to examine the societal status of information technologies at the micro level. Digital Fusion is a sustained and integrated project that combines more than a decade of community participatory research in two regions of the United States.
"Digital Fusion illuminates why statistical data from NTIA and Pew Internet research indicate digital divides still exist," Pierce explains. "I argue that until we think beyond terms like inclusion and empowerment as ascribed by researchers and policy makers and shift focus to understanding the real and virtual needs of historically underserved communities, the cycle of generational undereducation and poverty will likely continue."
Despite using qualitative research methods and drawing from critical cultural studies and social theory, Digital Fusion is an interdisciplinary project that engages digital literacy and social justice issues related to race, ethnicity, language, class, and education. Thought-provoking, multi-vocal, and multi-lingual narratives from racial and ethnic minorities as well as institutional administrators lay the groundwork for potential policy implications and digital infrastructure and design. Digital Fusion illuminates the complexities of digital access and use at the micro-level and offers a participatory project that seeks to co-create a digital space; one that speaks to the specific cultural, linguistic, and social needs of underrepresented communities.
For more information or to purchase her book, go to Amazon or Peter Lang online.