Communication Student Wins Prestigious Award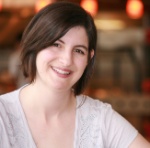 Congratulations to Kathleen Hunt, doctoral candidate in the Department of Communication, for being selected for the Southern Communication Journal's Rose B. Johnson Best Article of 2014 Award by the Editorial Board. This prestigious honor recognized the authors of outstanding, significant articles published within the journal. The award will be presented to Hunt at the April convention of Southern States Communication Association in Tampa, Florida.
Hunt's award-winning article is titled, "It's More Than Planting Trees, it's planting ideas: Ecofeminist praxis in the Green Belt Movement." It appeared in Volume 29 of the Southern Communication Journal. The published essay argues for the intersection of critical rhetoric and ecofeminism through a mutual commitment to praxis. Key campaigns led by the Green Belt Movement are examined for the ways that environmental injustice came to be articulated with civic engagement and democratic governance in post-colonial Kenya. Hunt dedicated the published essay to the memory of the movement's founder and 2004 Nobel Peace Prize winner, Dr. Wangari Maathai, who died after years of fighting for environmental justice.
This essay was also the first seminar paper Hunt wrote during her first semester in the Ph.D. program for Danielle Endres's Rhetoric of Social Movements course in Fall 2010. Hunt presented an early version of the paper at the Conference on Communication & the Environment (COCE) in 2011 held in El Paso, TX.