Two Communication Professors Included Among Harvard Nieman Lab's Top 10 Digital and Social Media Research Articles of 2017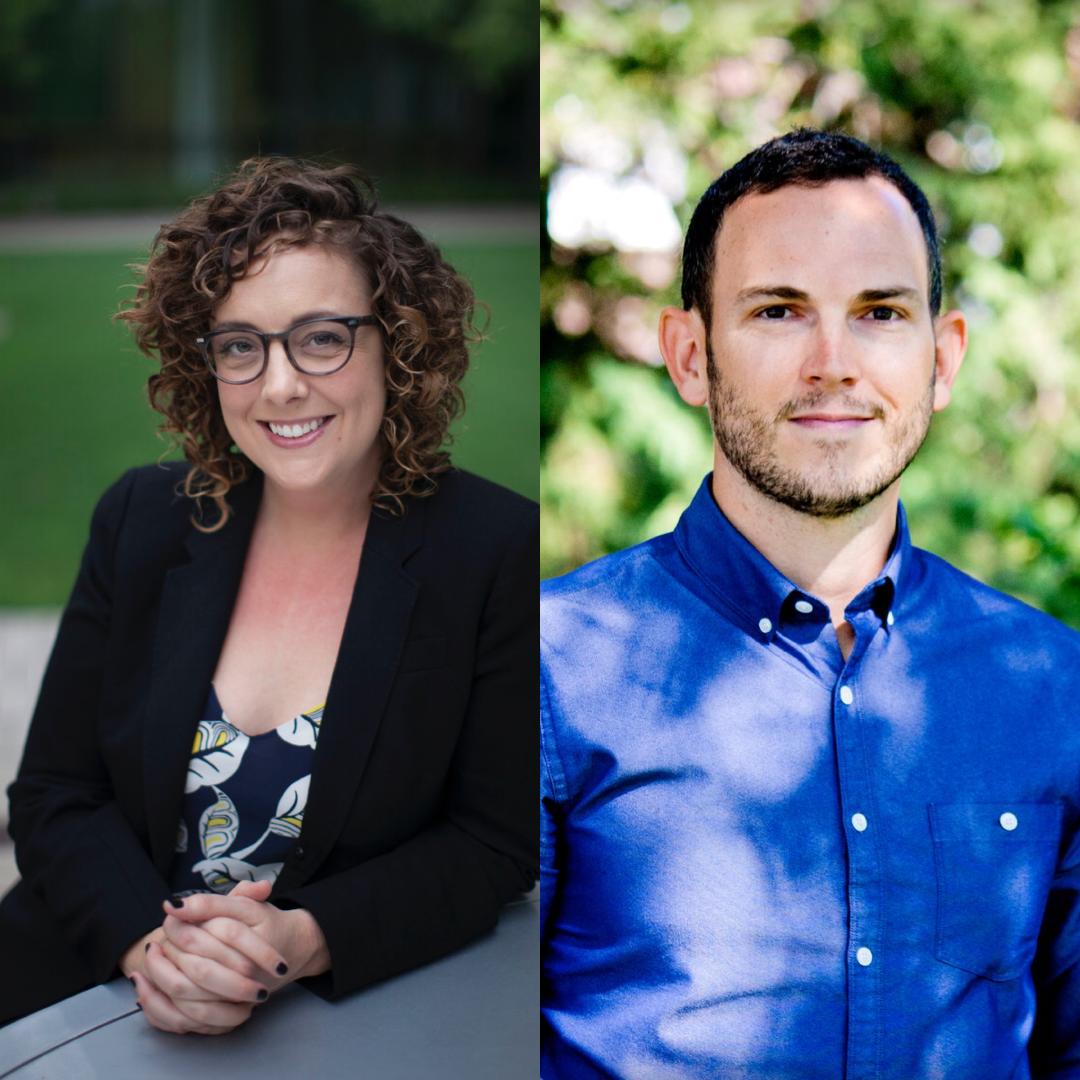 Two University of Utah Department of Communication professors have been included in the Harvard Nieman Lab's 2017 list of most important new research in digital and social media. The inclusion of Professor Shannon McGregor and Professor Avery Holton marks the first time that two University of Utah professors have landed on the list, which selects from hundreds of peer-reviewed national and international articles the Top 10 most influential of the year.
Professor McGregor's work, "Technology Firms Shape Political Communication: The Work of Microsoft, Facebook, Twitter, and Google With Campaigns During the 2016 US Presidential Cycle," received national attention for its focus on the role digital and social media played in the most recent election.
The article, co-authored with the University of North Carolina at Chapel Hill's Daniel Kreiss and published in Political Communication, examined the role of multiple influential outlets and their consulting services to candidates, including Donald Trump, over the course of the campaign. As the Nieman Lab noted, "the researchers found that these technology firms 'are increasingly the locus of political knowledge and expertise' in digital and data campaigning."
Professor Holton's work, co-authored with Temple University's Logan Molyneux and published in Journalism, analyzed the changing professional and personal identities of journalists. The article, "Identity Lost? The Personal Impact of Brand Journalism," is the first of four identity publications from Professor Holton in 2017.
The Nieman Lab noted, "This [study] is important because it lays the groundwork for others. The authors interviewed 41 reporters and editors at U.S. newspapers to explore the challenges they face in integrating their personal and professional identities on social media. They found that reporters 'feel pressure to stake a claim on their beat, develop a presence as an expert in their profession and area of coverage, and act as a representative of the news organization at all times. This leaves little room for aspects of personal identity such as family, faith, or friendship to be shared online.'"
Professor McGregor is in her first year with the University of Utah after completing her doctoral coursework at the University of Texas at Austin. Her work has been published in the Journal of Communication, New Media & Society, Political Communication, Information, Communication & Society, the International Journal of Communication, Journal of Broadcasting and Electronic Media, Social Media + Society, and Journal of Media Ethics. She most recently interned at Microsoft Research's Social Media Collective where she examined relational labor in political campaign communication.
Professor Holton is in his fifth year with the University of Utah after completing his doctoral work at the University of Texas at Austin and his doctoral certification in Disabilities Studies at the Texas Center for Disabilities Studies. He was recently selected as a Vice Presidential Clinical and Translational Scholar, is part of $3.8 million National Institutes of Health grant examining the communication of genetic information, and serves as the University's Student Media Advisor as well as the Department of Communication's Undergraduate Journalism Sequence Coordinator. He has published more than 50 peer-reviewed articles and book chapters.