Graduate Research Assistant Meaghan McKasy Wins 2016 Garr Cutler Energy Prize
For her paper Media Coverage and Public Opinion of Energy Efficiency, Graduate Research Assistant Meaghan McKasy has been selected as the recipient of the 2016 Garr Cutler Energy Prize.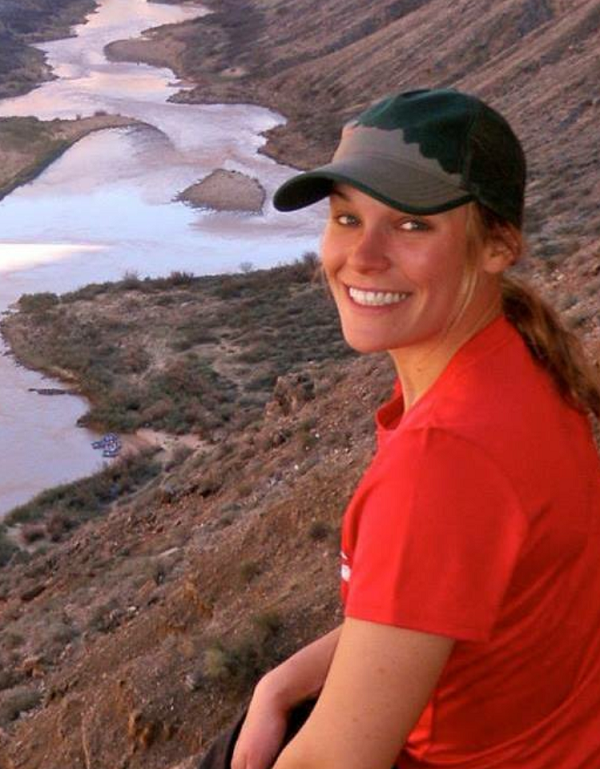 The Garr Cutler Energy Endowment was established by Dr. Garr Cutler, a University of Utah graduate, now of Eugene, Oregon. The prize recognizes a University of Utah graduate student who has published a paper that makes a significant contribution in an area of ecological, sociological and legal matters related to energy, as well as issues in the research and development of energy resources and/or facilities. The award comes with a $1,500 cash prize and will be presented this spring.
Dave Kieda, head of the Garr Cutler Energy Prize selection committee and dean of the U's Graduate School, said Meaghan's paper stood out as an "interesting analysis of public perception of energy efficiency" and that the committee was "pleased to see the illumination of subject matter that is often overlooked in media coverage of energy sustainability-related issues."
Meaghan completed her master's degree in the Environmental Humanities Graduate Program at the U and then spent four years working in alternative energy in both the non-profit and for-profit sectors before beginning her PhD program in the Communication Department. Through her work in renewable energy, Meaghan said she started to notice the array in social perceptions of alternative energy. She became interested in how people respond to certain language, messaging and framing of ideas with regards to energy production and usage. Her research as a PhD student revolves around the question of what influences society's perceptions and values, and cultural change with regard to energy selection can be created.
Meaghan's award-winning paper was written for one of her Communication courses, and she is preparing it for submission to the National Communication Association conference in 2016.