Professor Jakob Jensen and PhD Graduate Melinda Krakow Win Top Honor from NCA for Co-Authored Research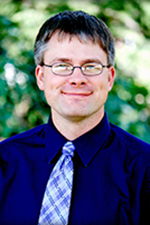 The National Communication Association (NCA) has selected Professor Jakob Jensen and recent PhD graduate Melinda Krakow among the 2015 recipients of the Golden Anniversary Monograph Award.
This award is presented annually to honor the most outstanding scholarly monograph(s) published during the previous calendar year. Jensen (lead author) and Krakow (fourth author) and their four co-authors won for their work on the article "Comparing tailored and narrative worksite interventions at increasing colonoscopy adherence in adults 50-75: a randomized controlled trial," published in Social Science & Medicine (2014). The essay is a rigorous analysis of tailored-narrative health messages designed to encourage colorectal cancer screening. The study, which was developed and implemented over four years, revealed the effectiveness of a narrative-based approach to health messages. It can be read here.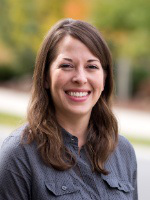 "This is an incredible accomplishment," said Kent Ono, chair of the U Communication Department. "We, as a department, are incredibly proud of Dr. Jensen and Dr. Krakow's outsanding scholarship and are pleased their work is being honored in such a prestigious way through the Golden Anniversary Monograph Award."
Jensen, Krakow and their co-authors received the award at NCA's 101st Annual Convention November 19-22 in Las Vegas. NCA is the largest Communication association in the United States, serving scholars, teachers, and practitioners by enabling and supporting their professional interests in research and teaching. For more information, visit natcom.org.
"The Communication discipline has a long tradition of exceptional scholarship," said NCA Executive Director Nancy Kidd. "We're proud to recognize [these scholars'] contributions with this well-deserved award."
Read more about the award-winning research here.