Prof. Paul Rose Wins Daniels Fund Leadership in Ethics Education Award
Paul Rose, Professor and Media Director in the Department of Communication, has been awarded a Daniels Fund Leadership in Ethics Education Award by the Eccles School of Business. Dr. Rose won the award for his course COMM 3505 "Intro to Media Business Ethics," where he engages students in ethics exercises that the Daniels Fund directors called "impressive and instrumental" for "using innovative methods to get across key ethical concepts" in multiple sessions.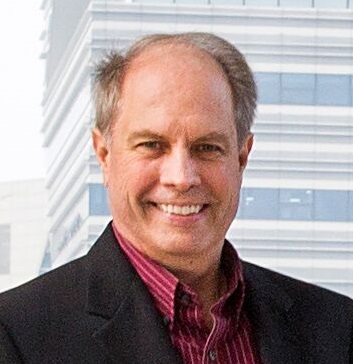 Professor Rose joins six other individuals recognized for their leadership in ethics education. His award letter stated: "Carefully designing discussions that are useful for exploring complex ethical issues develops the knowledge base and decision-making skills necessary for ethical practices as a professional. You are making a profound difference in preparing students who will make a major impact in the lives of others. Your course helps students consider the ethical quandaries that they will face on an ongoing basis."
Dr. Rose will receive a $1,000 award, a plaque, a medallion, and will be recognized with the five other award recipients at the David Eccles School of Business awards ceremony in late spring of 2017.
The Daniels Fund Ethics Initiative strives to reinforce the value of ethical business and personal conduct. Bill Daniels, a pioneer in cable television, founded and funded this initiative based on his personal values of business ethics and fairness. The Daniels Fund Ethics Initiative Collegiate Program was established in 2009 and drives principle-based ethics education throughout each participating school, with the ultimate goal of instilling a high standard of ethics in young people. To learn more about the Daniels Fund, visit their website at http://www.danielsfund.org/home.asp.
Congratulations to Dr. Rose on his outstanding teaching and leadership in the important work of media ethics!