Assistant Professor Robert W. Gehl Presents at University of Oregon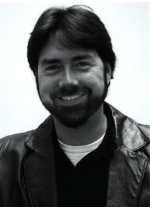 Assistant Professor Robert W. Gehl spoke at the University of Oregon on Friday, February 28. His talk, "Power/Freedom on the Dark Web: A Digital Ethnography of the Dark Web Social Network," was sponsored by Wayne Morse Center for Law and Politics, the UO Libraries' Digital Scholarship Center, and the Center for Cyber Security at Oregon. Gehl presented to a packed room.
The presentation explored Gehl's recent work on dark web social networking and alternative social media. Although social networking on Tor hidden services, which are meant to be anonymous, might seem contradictory, Gehl showed that there have been and are vibrant networks of pseudonymous people making connections via open-source social media software systems.
He profiled one such site, the Dark Web Social Network, exploring how the administrators and members of the site balance freedom of speech, civil discourse, anonymity, and surveillance.
A version of this presentation will appear in New Media and Society.